Essex Street Academy is a small public high school in the Lower East Side in Manhattan.
At Essex Street Academy, we prepare all of our students for success in college and in life by treating them as individuals with specific strengths and needs, and appealing to their intellectual curiosity in our courses. Our emphasis on academic achievement coupled with the emotional support students need to be successful gives graduates from Essex Street Academy the best chance of being successful at the college of their choice.
Your support is needed now more than ever. Please consider donating to ESA today to allow us to continue to offer our students the many enrichment opportunities which make our school so special.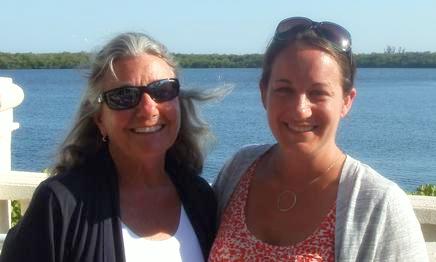 Jeannie Platow, mother of Essex Street Academy literature teacher Jennifer Platow, was a giving, vibrant, and incredibly gracious woman who made the lives of everyone around her a little brighter. Sadly, she lost her short but courageous battle with cancer on November 25th, 2012.  However, in her passing,she had a vision that once she was gone, her spirit might live on through improving the lives of students at ESA.
Throughout Jeannie's life, the thing she was most passionate about was being a dedicated mother to two daughters.  In her parenting, she always emphasized to her girls that they could and should do anything they wanted in life.  She modeled for them how to be a good friend, how to love those around them well, and that they could and should be uniquely themselves at all times.  She always said, "If you are true to yourself, those around you will feel that and be better for it." It is for this reason that a fund has been created at Essex Street Academy that will empower young women to foster their intelligence, uniqueness, and kindness.  Jeannie believed that girls should not only take care of themselves well, but to also care well for their peers.  She often spoke about how she wished adolescent girls would lift each other up and celebrate each other more, rather than criticize each other.
The Jeannie Platow Memorial Girls' Fund will not only fund an all-girls' outdoors trip for our 9th grade young women to Camp Ramapo for two days, but it will also be used to enrich programs for our most at-risk girls  through supporting our "Big Sisters" program, in which senior girls pair up with 9th grade girls to model positive choices and behaviors, and to foster support among young women for each other.  Please help us in years to come by being a part of this legacy that Jeannie will leave at Essex Street Academy.  Your gift allows her spirit to live on through hundreds of young girls at Essex Street Academy. Thank you, on behalf of Jeannie and her immediate family, as well as her ESA family.
Please donate below using Paypal, or send a check made out to Greenwich Village Youth Council with "In Memory of Jeannie" in the subject line to:
ATTN: Jenny Platow
Essex Street Academy
350 Grand Street
NY, NY 10002
Please note that all tax-deductible donations made to our school go through our non-profit partner organization, the Greenwich Village Youth Council (GVYC). 
We have been working with GVYC, a leader in LES youth development, since 2005. The Paypal donation site will redirect you to GVYC but do not fear, you are in the right place and all donations will only go to support our school. You will receive a tax donation letter upon request