Essex Street Academy (M294) is a District 2, open admissions high school located in the Lower East Side. Please see About Us and this video to see what makes us unique! We are also an Inside Schools "Staff Pick" school.

We offer Open Houses and School Tours for prospective students and their parents/guardians.

Open Houses – Meet our administrators, teachers, and our admissions and college counselor, and learn about the academic programming and extracurricular activities our school has to offer. No RSVP required.

Dates: Tuesdays, October 8th and 22nd, 6:00pm in the ESA Auditorium. (Updated 8/13: The October 1st date has been replaced with October 8th.)
School Tours – We invite you to come take a tour of our school led by a current ESA student. You will visit our facilities, view classes as they are happening, and talk to teachers and students about their experiences at ESA.
This fall, we will have tours on the following Wednesday mornings from 9:30 to 10:30am. Sign up for a tour using the button below!
When signing up, please take into consideration that our school tours are very popular and there is limited space. If you find that you are unable to attend, we kindly ask that you remove yourself from the event so that other families have a chance to register.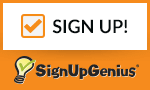 September 18th
September 25th
October 2nd
October 23rd
October 30th
November 6th
November 13th
November 20th
November 27th
December 4th – CANCELLED
December 11th – CANCELLED