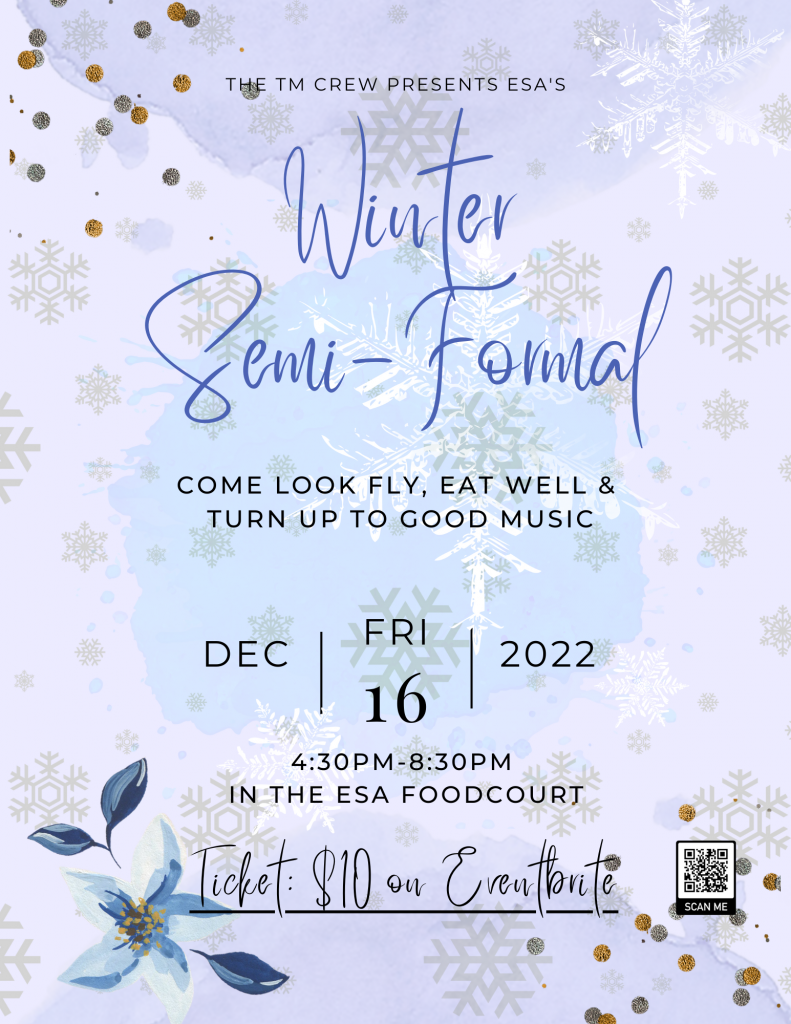 The Town Meeting Crew (the group of 5-7 students who produce and host ESA's monthly school wide assembly) is proud to present ESA's first dance in two years!
We want students to dust off their finest semi-formal outfit and join us on December 16, 2022 at 4:30-8:30 p.m. in the ESA foodcourt. We'll gather students in our cafeteria, which will be transformed into a winter wonderland, where they'll enjoy dancing to music by one of the best DJs in NYC, a catered meal, pictures in a 360 spin photo booth, a raffle and more! This will be a great way for students to connect with each other outside of the classroom and to have fun with each other in a safe environment. Tickets are on sale now!
If you can purchase a ticket for a student who needs financial support or make a monetary donation towards our food and entertainment budget, please click below.